Door panel top is aligned and bolted up to lower panel.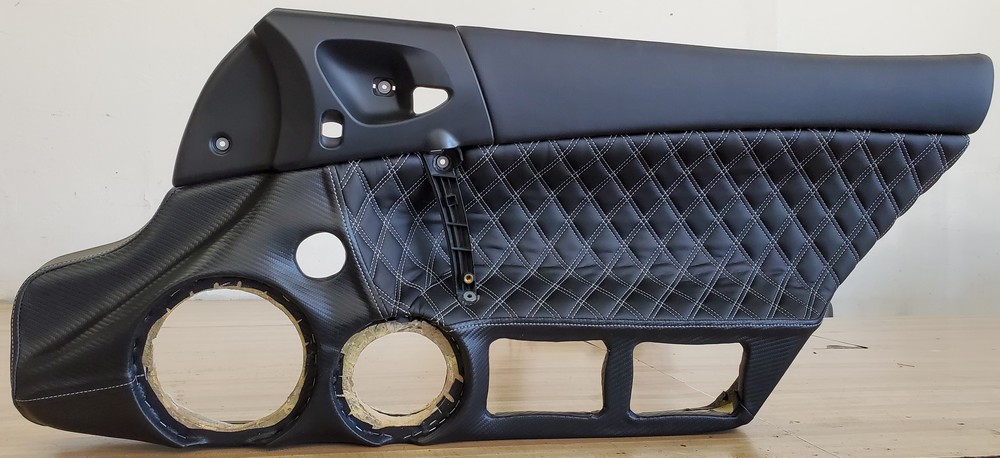 Now for some bad news...every project has its set backs and I just got hit with a double whammy.
During final QA of the steering wheel, the guys at Aza Wheels noticed a hairline crack in the top resin. So they are redoing the carbon fiber. I appreciate their attention to detail and better that this was found and addressed before shipping. Unfortunately it could potentially set the steering wheel part of the project back by 30 days. The extra time this will take is what it is and overall this is not as huge of a deal since the steering wheel does not hold up other interior parts being done.
This next one however is a big deal. I got the 3 main bezel components back from hydro dipping and they look terrible. Dust nibs all over, excess runs in the clear, really poor surface prep showing through...This was my firs experience with hydro dipping and I am quite disappointed. I am now debating if I should try a different hydrodip service or just ditch the idea altogether and go full real carbon fiber overlay. These bezel parts do prevent other interior pieces from being able to be installed since they have to go in first. Sigh....