Discussion Starter
·
#1
·
New member here. I have a Gen 2 GTS and I'm wanting another Viper. After spending hours reading about Gen V engine issues I've decided to get a Gen 3 or 4. I ran across a 2006 that supposedly at some point in time posted 910 rwhp on E85. That's according a dyno sheet taken yesterday or a decade ago, no one knows. I'm hoping someone on here recognizes this car. I really want it but I have no idea who built it. Supposedly it has forged pistons but in tracking down previous dealer ads not all show forged pistons. Any advice is appreciated.
Current ad for the car:
1 of 29 Color Combo w/5 Spoke Wheels! Rare Hardtop Viper! Over $50K in mods and labor. Fully Built V10 Motor with a Paxton Supercharger! 800 WHP on pump gas! Finished in Viper Race Yellow Clearcoat Paint! Tastefully upgraded with Forged Pistons, Ported Heads, Port Matched Intake Manifold, JBE...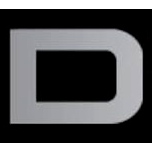 www.diamondmotorworks.com
Previous dealers ad:
2006 Dodge Viper SRT/10 Coupe, 1 of 72 built in yellow! Only 18k miles, over $60k in performance modifications, including built/forged motor, ported heads, cam, headers, Paxton superchager making around 14lbs of boost, no cats, custom exhaust, makes over 910whp!! That translates to over 1000hp...
americansupercars.com
Another previous dealers ad:
Photo Viewer 2006 Dodge Viper SRT10 Supercharged 2006 Dodge Viper SRT10 Supercharged CAMS HEADERS TUNED EXHAUST CLEAN VIEW OTHER AUCTIONS ASK SELLER QUESTION Vital Information YearMakeModelMileageEngi
Video 1 current dealer:
Video 2 (Sounds kinda not as smooth as the current video):
Video 3 (Yet another dealer)
Carfax (Anything concerning? This thing has bounced a few dealers lately):