Discussion Starter
·
#1
·
Whats up guys.. The weather is getting warmer and that means car show season is heating up. For those of you who love showing your ride, I have a deal for you. I recently got into make customized posters for people's rides. Mainly for car shows or if you just want something in the bedroom/garage. I make them in the size of 16X32 but I can print them out in any size. I'm not a company nor a professional graphics artist. Here is my most recent posters(not finals) I did for guys in my local club.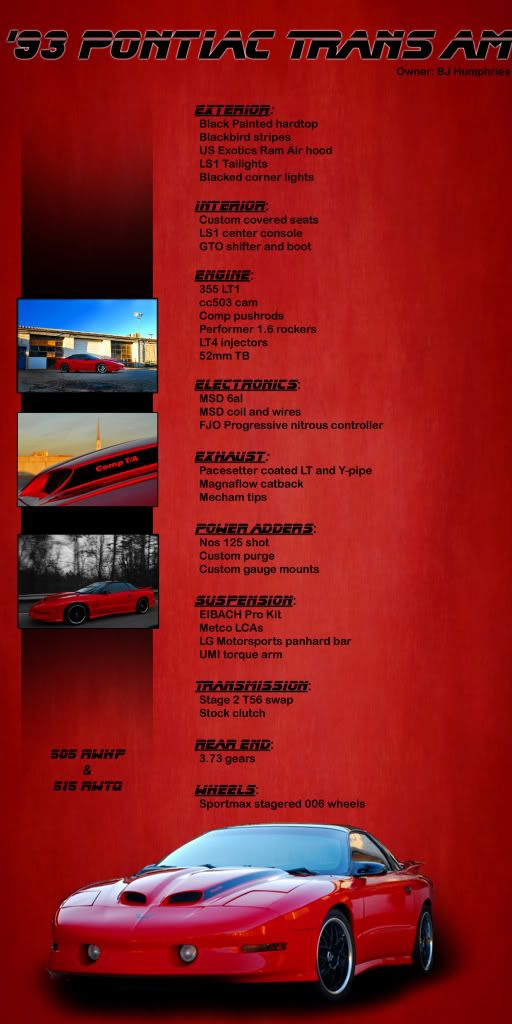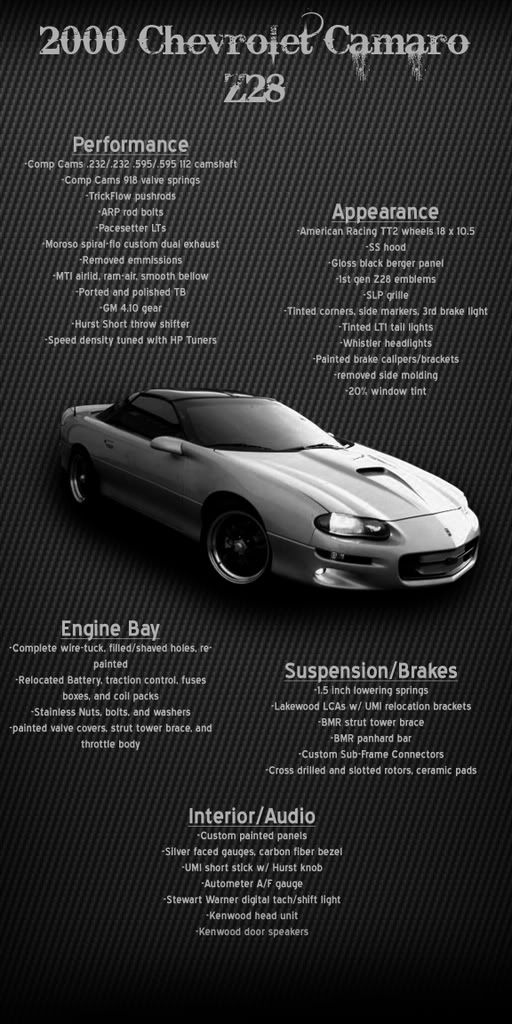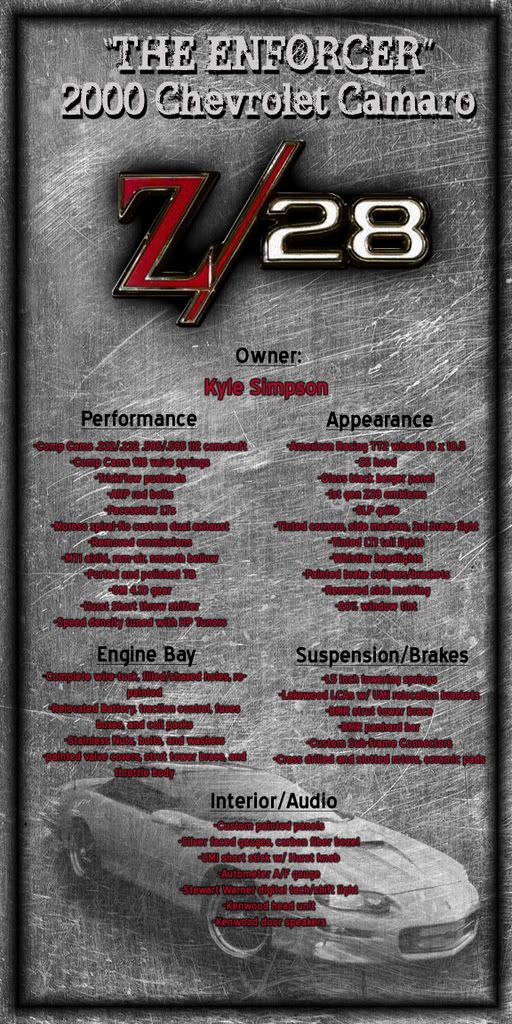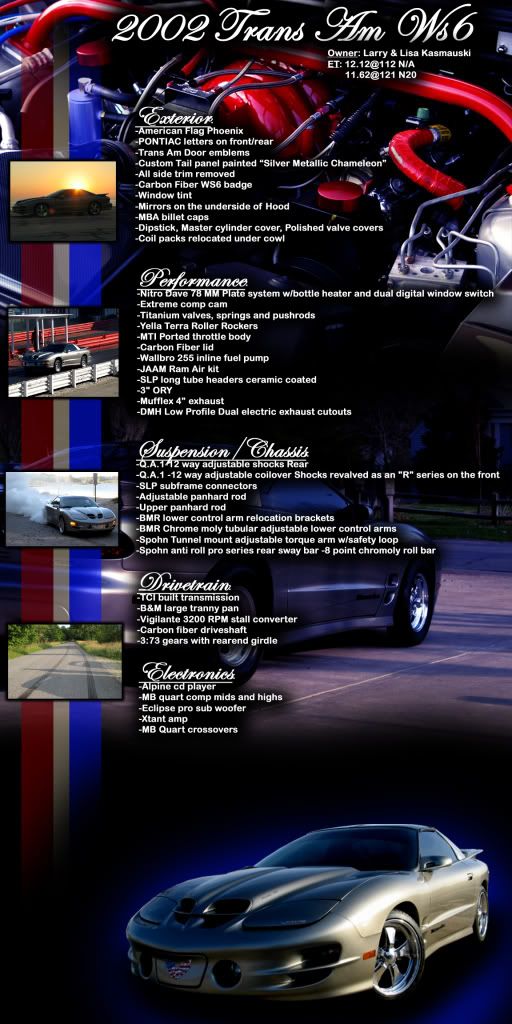 Feel free to PM on here or email me at
[email protected]
for pricing or future details/questions. All that i request is a picture of the car and CATEGORIZED mods list. Anything that you would like incorporated please feel free to let me know. Then I will send you a pic of the final render (just in case you wanted changes made). Thank you...