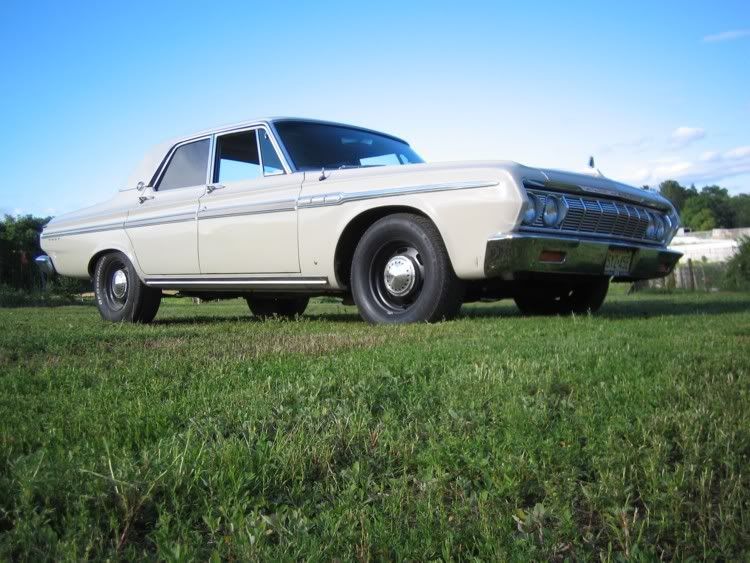 I have a clean 1964 Plymouth Fury 4dr. it is a loaded clean car- Factory P/S, P/B, P/W, A/C, rare power bench seat, padded dash, the interior is clean and origonal- even has clear plastic seat covers protecting the origonal seats.
Very little rust, wide block small block engine- Mallory Elec. Distributor, MSD, Weiand 4bbl intake, Edelbrock Performer Elec. Choke Carb, TTI headers, TTI full exhaust w/crossover.
Pushbutton Trans
Mopar Cop Wheels with Cop Dog Dish Caps.
Also have fresh rebuilt Pushbutton trans.
Also have RARE Factory Dual Quad intake.
Throw the family in this clean hauler and hit the cruise scene, or cruise to the beach.
Asking 10K- offers